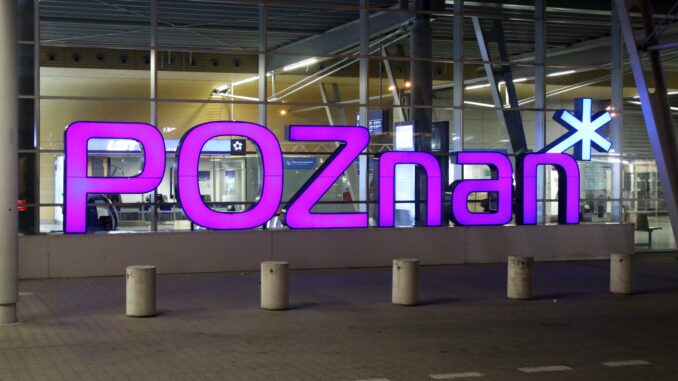 After over 1700 completed flights I have experienced quite a few unusual things. Aborted takeoffs, aborted landings, severe turbulence, various emergencies, lots of bad weather, delays and cancellations (of course), but never a single diversion, until this week.
The evening flight on LOT from Stockholm to Warsaw started pretty much as usual. The incoming flight was a few minutes early and so the boarding also commenced early and we pushed back right on time. I enjoyed a tasty dinner in business class with some drinks and the Tallinn-based cabin crew were very friendly and attentive. So far so good.
However just as I had been served my post-dinner gin & tonic with around 20-25 minutes to go before landing in Warsaw the captain came on the intercom and informed us we would not be landing in Warsaw, but in Poznan. Initially it was very hard to hear what he said and eventually the purser had to make a second announcement to repeat the information and also the reason for the diversion.
Apparently there was very heavy fog in Warsaw, it was so bad that Chopin airport had to close due to very low visibility. Later I noticed a few aircrafts had managed to land anyway, but most incoming flights had indeed been diverted to other airports around Poland such as Poznan, Wroclaw and Katowice.
As we landed in Poznan just after 9 pm there was still very little information. We taxied to the terminal apron where we shut off the engines and then ended up waiting for the ground staff and a bus to take us to the terminal, and it took a fair bit of time. In the meantime the purser managed to get through to the super-busy LOT operations centre and were informed a bus would be arranged to take all passengers to Warsaw.
My itinerary included an overnight stay in Warsaw, at one of the Radisson Blu hotels, followed by a morning flight to Barcelona the following day. Driving from Poznan to Warsaw by bus takes around four hours and although it would have meant arriving in Warsaw with some time so spare to make the connection it would have meant hardly no sleep.
Fortunately I was only traveling with hand luggage and after the bus had eventually shown up and taken us to the terminal building I rushed landside trying to find a ticket office, in case there was one and one still open at 9 pm. Fortunately LOT does have one at the airport and it was still open as LOT has a late evening flight from Poznan to Warsaw at 9 pm, and presumably the staff had been asked to stay a bit longer to deal with stranded passengers. I was the very first person to get there with no one in line.
The agent quickly found my reservation on her screen and quite soon realised that asking me to spend a couple of hours on a bus, just to make a morning flight, was just not humane. She began typing in the booking system and then made a few phone calls. It sounded like she needed some kind of approval to proceed with a rebooking, but I guess a business class ticket and a Star Alliance gold card helped a bit.
Eventually she informed me she could rebook me on Lufthansa the following morning, a flight to Munich at 6 am followed by a flight at 9 am from Munich to Barcelona. Although I am certainly not a big fan of 6 am morning flights it did sound like a fair solution and I happily accepted her offer.
She printed me a booking confirmation and then asked me to go to check-in desk 20 in the departure hall where someone would come to arrange accommodation for the night. I thanked her profoundly and then noticed the line which had formed behind me. I am glad I got there early.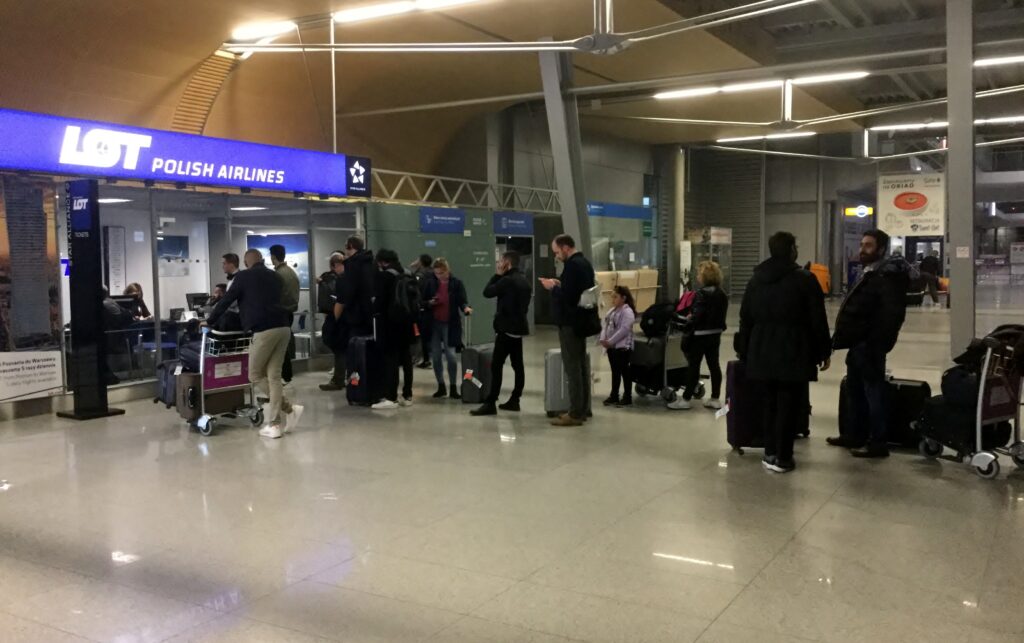 After less than five minutes a woman showed up at desk 20, in a surprisingly good mood, and three minutes later I had a hotel voucher for one of the airport hotel called Hotel Comm, located just across the road. There is also a second airport hotel, Moxy Poznan Airport, scheduled to open in November 2019, just days away.
As I passed the drop-off area outside the terminal I could see some people I recognised from the flight boarding a yellow bus, most likely to take them to Warsaw.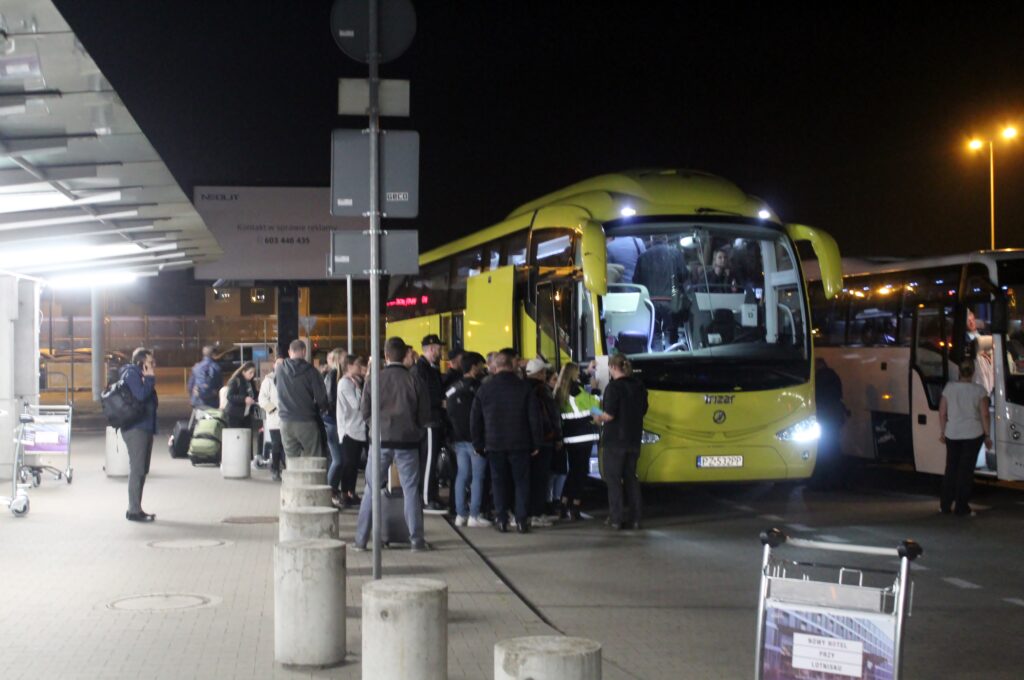 The hotel, Hotel Comm, was indeed right opposite the airport, on the other side of the road, three minutes to walk. A smaller B&B-style hotel but in an excellent condition with a very friendly young woman working at the reception.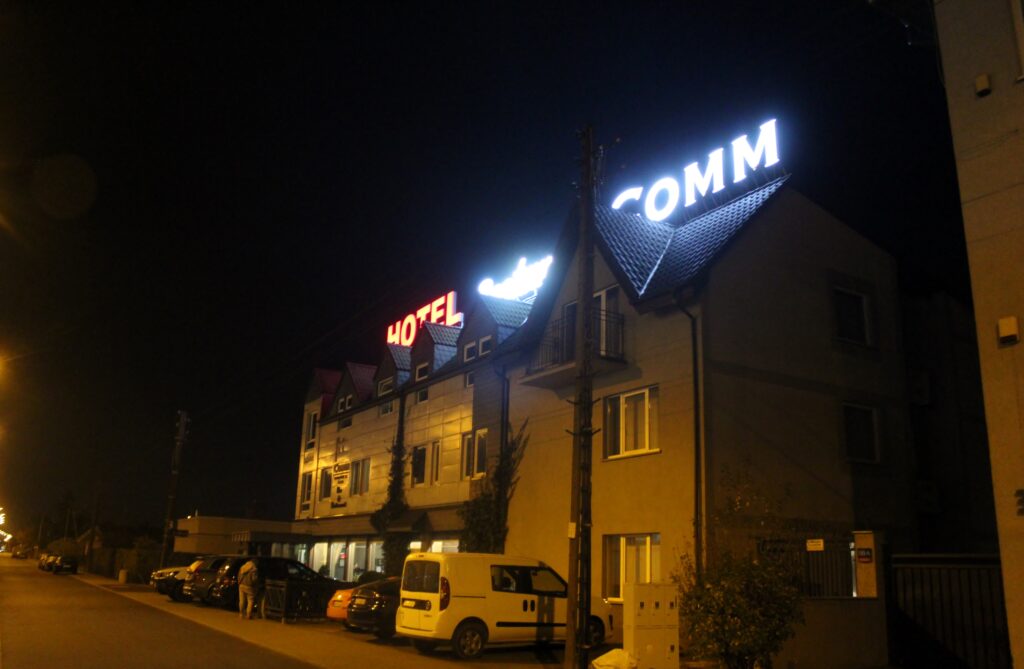 The room was also in a good condition. Nothing fancy but there was definitely nothing missing, except for a lift.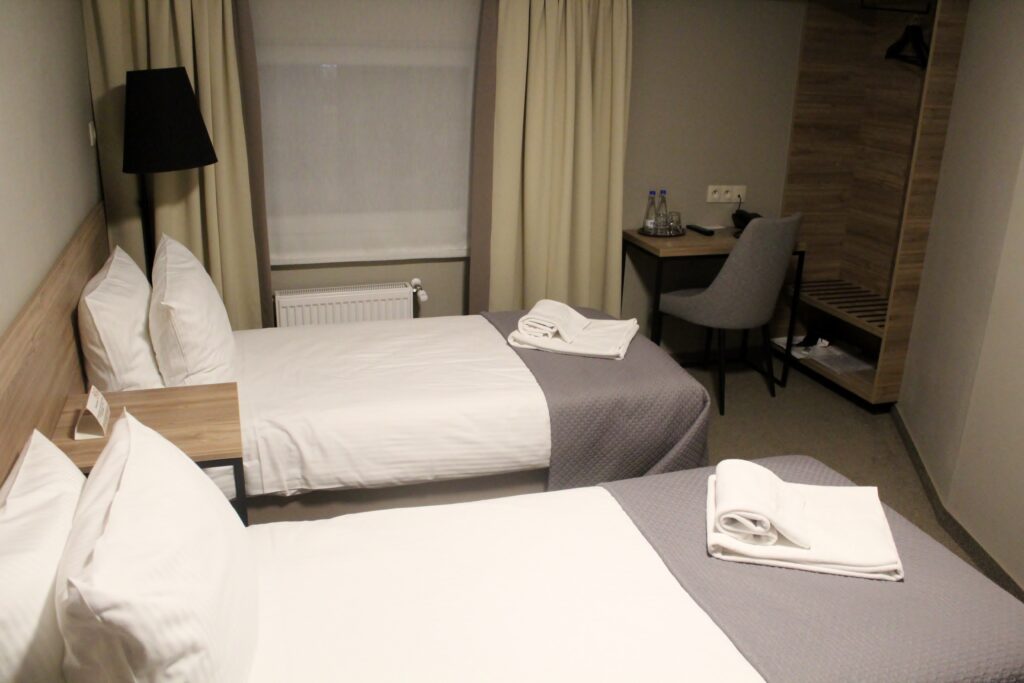 The restaurant was already closed and the bar had closed just minutes before my arrival, but they arranged a beer for me anyway, much needed after a very eventful evening.
Overall I have to give my appreciation and admiration to LOT for managing this difficult situation superbly. It took about an hour from touchdown at Poznan airport until I had checked in at the airport hotel, which is really not that bad considering we had to wait for the ground staff to arrive and then of course the time needed for the rebooking and arranging accommodation. And apparently they got a bus there for the passengers going to Warsaw in less than an hour, which also is quite impressive. Now I am just waiting for a reply from the Radisson hotel in Warsaw, if they are willing to refund my stay or if I can at least rebook my stay for a later date. The initial reply sounded hopeful.