The Turkish Airlines CIP Lounge in the international terminal at Istanbul Atatürk airport is really a gem in Europe. It is a fantastic lounge with a fun and innovative design and it offers tons of facilities. A fantastic lounge indeed, as long as you can stay away from it at peak times, like in the late evenings when it can be awfully crowded.
In February 2014 they also opened the lower floor, adding another 2400 sqm with lots of extra seating but also many new features that did not exist before.
Will you be visiting the Turkish Airlines Business Lounge soon? If you have a long layover and want some ideas on how to make the time pass, here are some ideas.
7 ways to spend your time in the Turkish Airlines Lounge
Practice your golf swing
Yes, the lounge has its own full-sized golf simulator. And there are of course golf clubs you can borrow.
Try the car model race track
You will pass both the famous Bosphorus bridge and the Atatürk airport itself, which even has a control tower, a proper runway and a Turkish Airlines miniature aircraft. Great fun.
Try some video games
This will be a lot of fun for the younger guests. There are several video games to choose between.
Watch a movie in the cinema room
There is even a popcorn machine outside for the proper experience.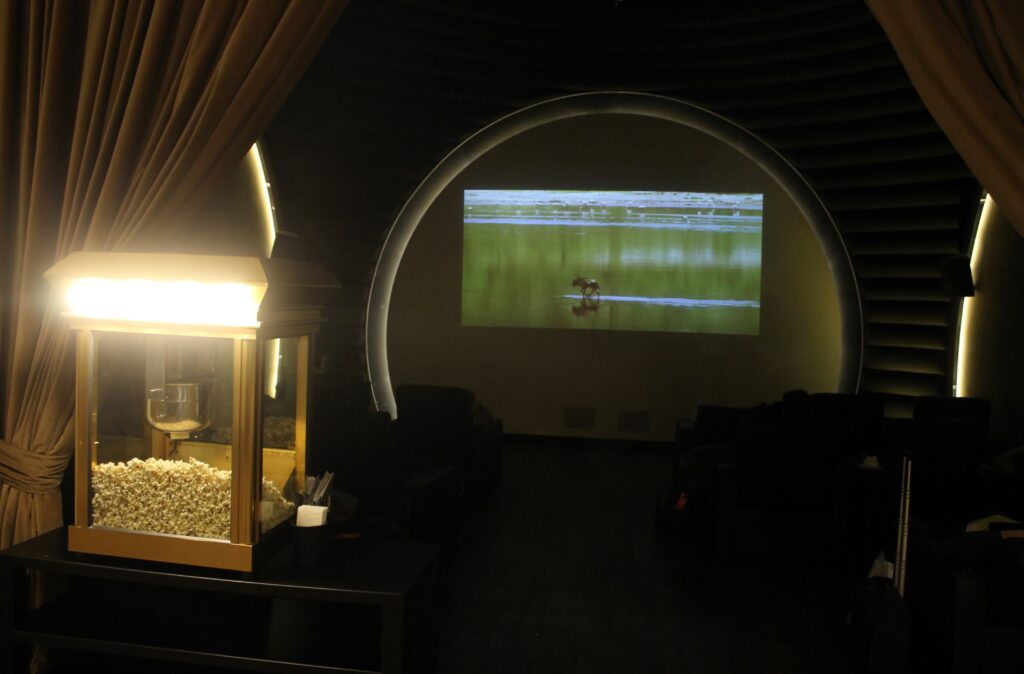 Play a game of pool or borrow a book from the library
There is a full-sized pool table in the lounge next to the main entrance on the upper floor. And if your travel companion does not feel like playing he or she can borrow a book from the library.
Watch some TV
There are several TV-areas, both on the upper floor and on the lower floor. There are typically nine screens in each area so there will always be something interesting to watch.
Try some delicious cakes
If you have a sweet tooth then the Turkish Airlines Lounge in Istanbul is a fantastic place. There is a wonderful selection of cakes for self service. Enjoy it with a cup of freshly-brewed strong Turkish coffee.