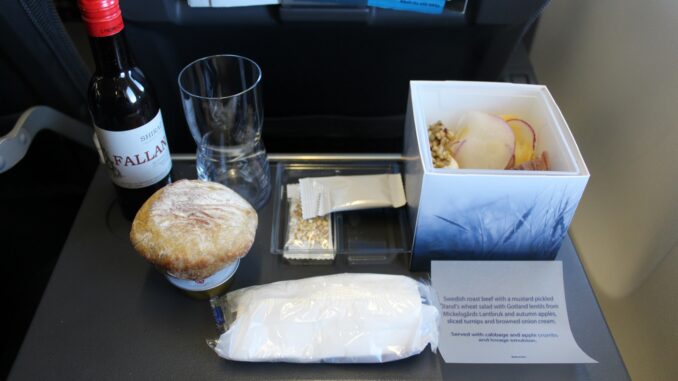 A short review of a late morning flight in SAS Plus, the premium cabin of SAS equivalent to premium economy, between Stockholm and Milan.
Departure experience

The flight took place on Christmas Day and I arrived at Stockholm Arlanda airport just after 8 am in good time for the 9.25 am departure, leaving some margin in case the roads to the airport would be very slippery with either ice or snow. Fortunately they were in excellent condition.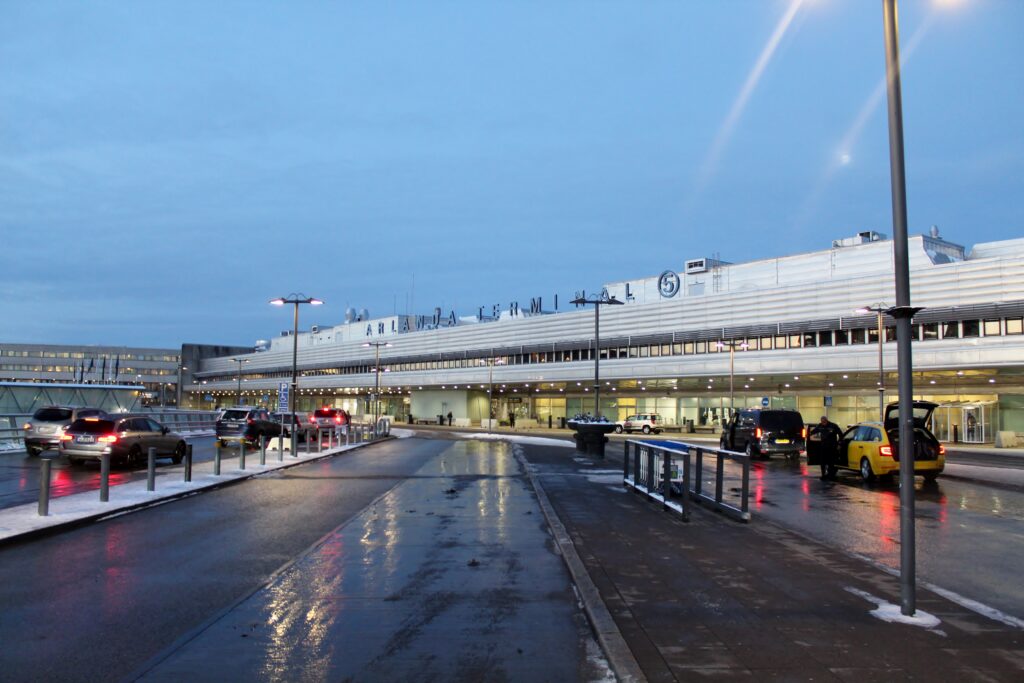 The SAS check-in area in terminal 5 was packed with people. Plenty of holidaymakers and I was very happy I was only travelling with hand luggage and also had access to the fast track channel.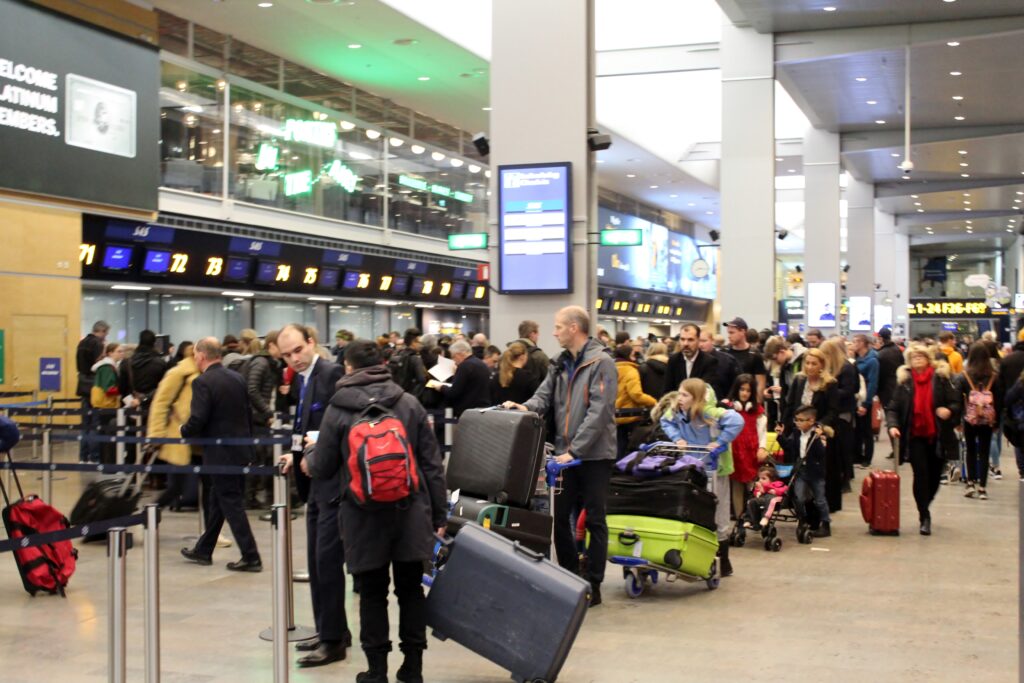 There are two SAS lounges in terminal 5. The SAS Lounge is for SAS Plus/business class and the SAS Gold Lounge for gold card holders. Given the limited number of departures this day the Gold Lounge was closed and all passengers were directed to the business lounge. It really did not matter that much in the morning when the differences are rather small anyway.
The lounge was surprisingly crowded though. Many gold card holders had brought there families in the lounge, which you are allowed to as EuroBonus Gold/Diamond, presumably to visit family or to go on holiday. On top of that EuroBonus silver members have access to the lounge around Christmas every year. But again, at 8.30 am it really did not matter.
The flight
Stockholm-Milan Linate
SAS flight SK 689
Departure: 09.25
Arrival: 12.05
SAS Plus / Premium Economy
Boeing 737
Seat 04D
First impression

Boarding around 9 am, 25 minutes before departure time, with priority boarding for SAS Plus, EuroBonus Gold/Diamond and Star Alliance Gold. A Boeing 737 was to take us to Milan. Punctual pushback with an expected flight time of two hours and 20 minutes.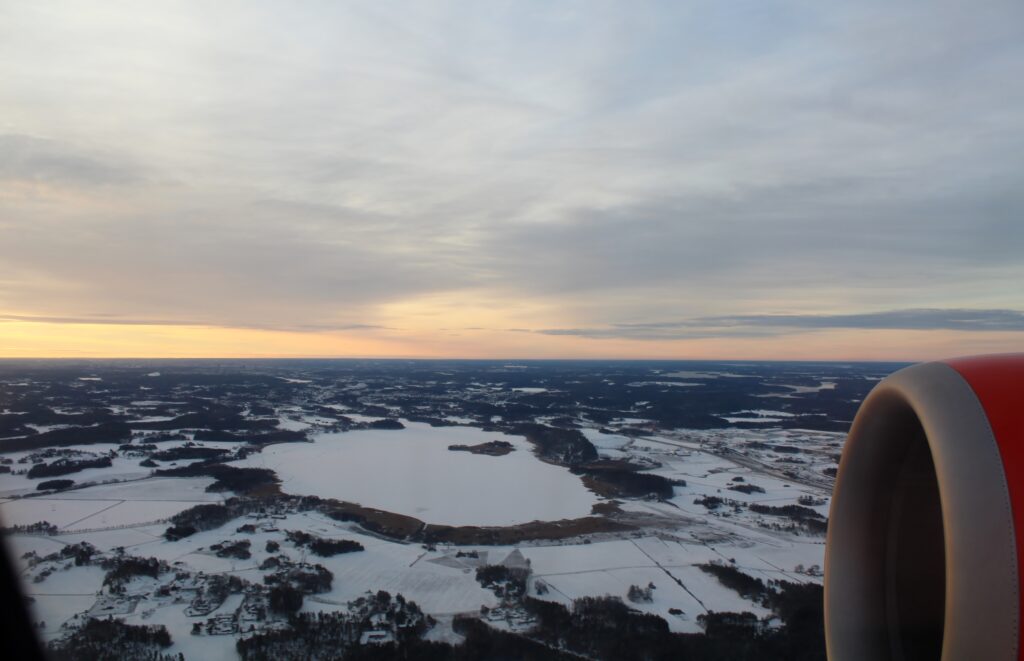 The initial climb provided a magnificent view of a snowy downtown Stockholm.
Seat and cabin

Five rows were assigned to SAS Plus on this Boeing 737 and I had selected 04D. At the end it turned out I got my own row and later moved to the window seat 04F to get a better view and some more space.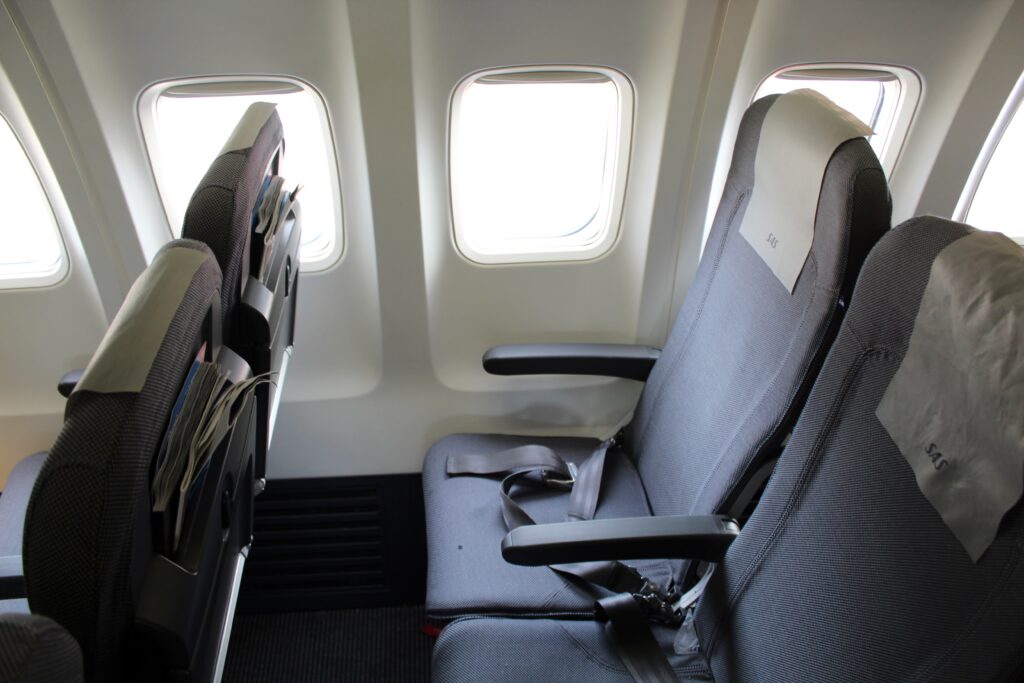 The seats were the standard ones in light blue with a rather good legroom for an intra-European flight, especially with an empty adjacent seat. In SAS Plus the middle seats are not blocked so on a full flight there will be someone sitting there. However they do try to offer seat block to their EuroBonus Gold and Diamond passengers whenever possible.
Food and drinks

With a departure at 9.25 lunch was served. I believe 9 am is the cutoff time. I did not mind at all since it is so much more fun to be served lunch in a premium cabin than breakfast, with something decent to eat and a full drinks service, and I had breakfast in the lounge anyway.
The standard SAS cube was offered with a cold meal, which is standard on international European flights outside the Nordics.
This time roast beef was offered, served with wheat salad, lentils and apples.
I had a bottle of red wine to drink, an Australian Shiraz called Fallan. And they got me a proper glass for the wine, which is always a nice touch. Bread rolls and butter were offered from a basket. Overall this was one of the better cube meals I have had in SAS Plus. The roast beef was actually rather tasty.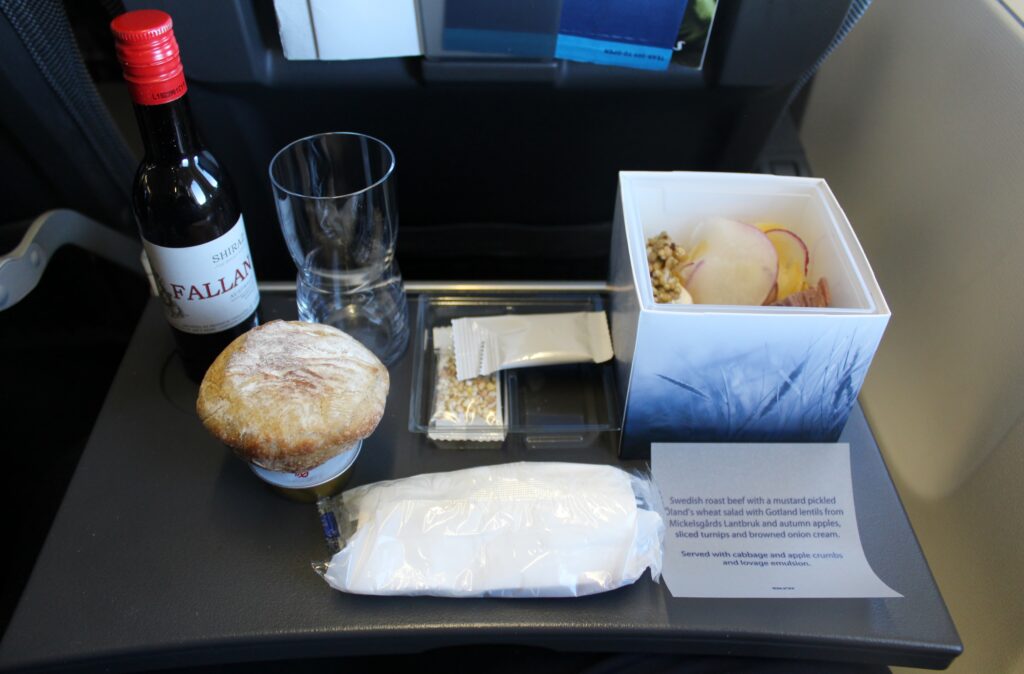 After the meal coffee and tea were offered together with chocolates from Hedh Escalante. Three different chocolate pralines in a box which were delicious.
Given the long flight time, and as it was now approaching noon, I also ordered a gin & tonic with the very tasty and fruity Harahorn gin from Norway.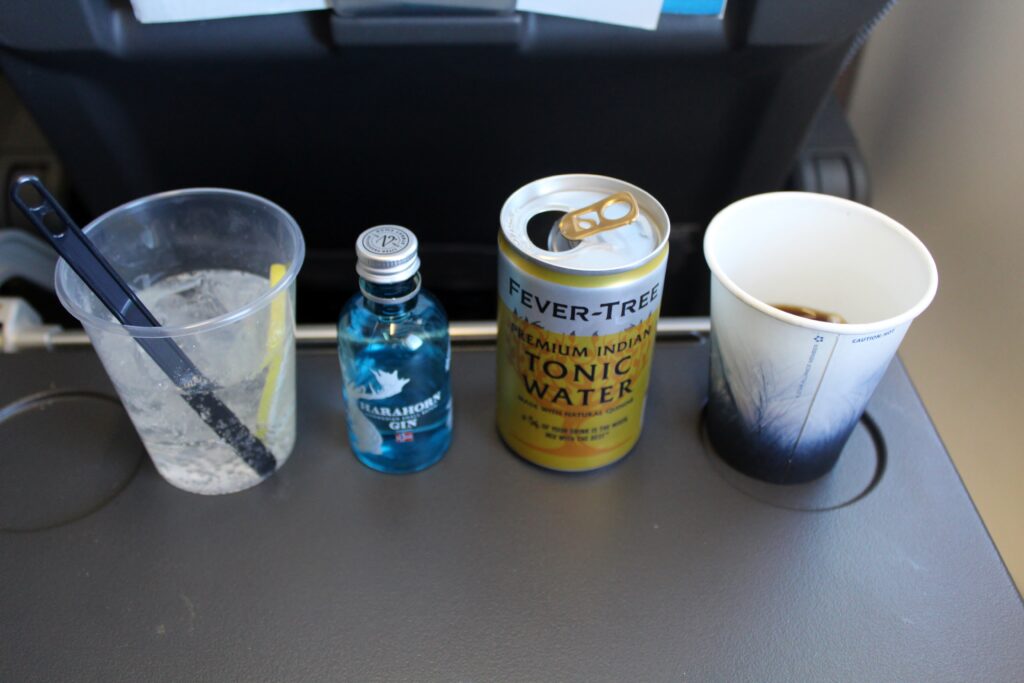 Inflight entertainment
No inflight entertainment was offered and no newspapers, however newspapers can be downloaded to your tablet or smartphone using the SAS app, but you need to have an active internet connection to use it.
The service

The service was very friendly and overall it was a rather pleasant atmosphere onboard. Given that this was Christmas Day, when few people had connecting flights and few people were in a rush, both the passengers and the cabin crew were in a very good mood. I was proactively offered refills and the male purser even made an effort to say a few sentences in Italian.
Arrival experience

The weather was excellent almost all the way from Stockholm to Milan and we got a lovely few of the Alps over Switzerland.
Given the limited traffic on Christmas Day we landed almost 20 minutes early at Linate airport and another benefit of travelling on Christmas Day with little traffic was that we were assigned a parking position at the terminal. The terminal building at Linate airport is not particularly large so getting an apron parking position and being driven to and from the terminal building is otherwise pretty much standard.
Final impression

A very pleasant flight with a friendly cabin crew, attentive service, a rather good SAS meal cube, a free row and a great view during the flight.