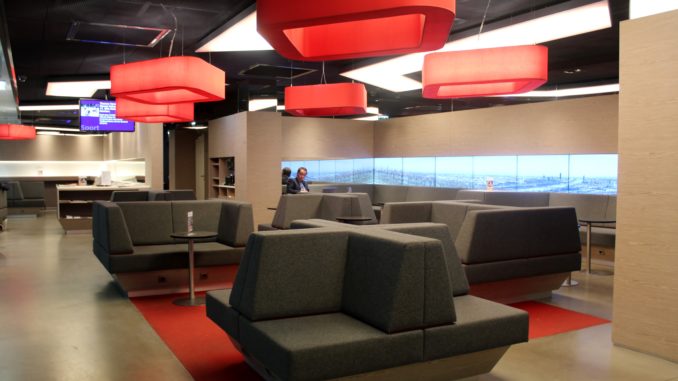 Where is it?

The ÖBB Lounge is located in the main station building of Wien Hauptbahnhof (Vienna Central station), on the first floor on a balcony overlooking the central hall.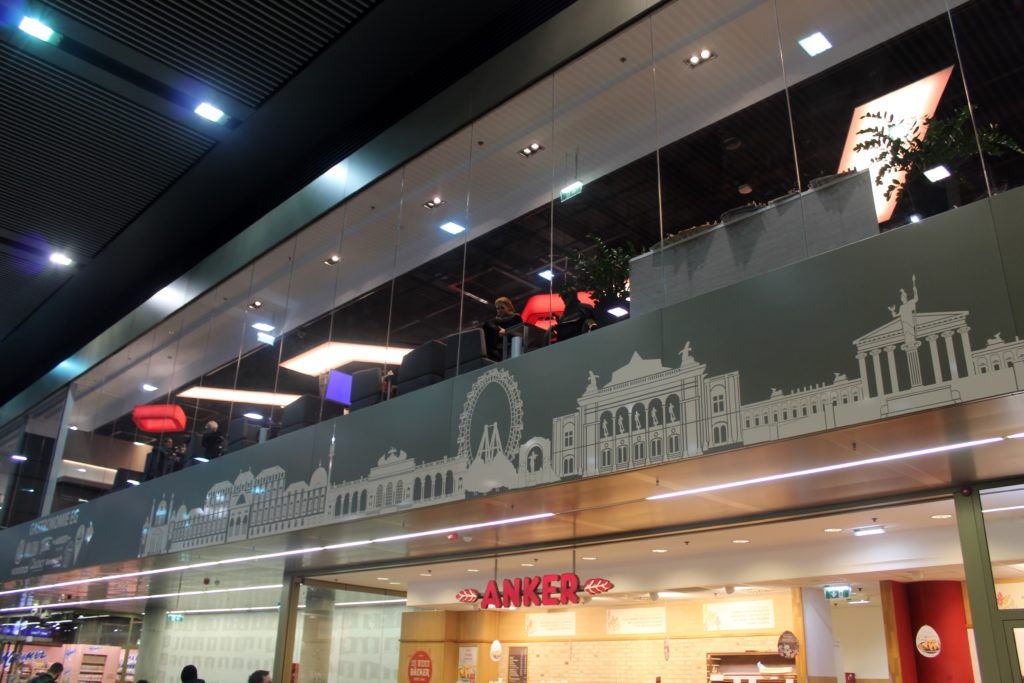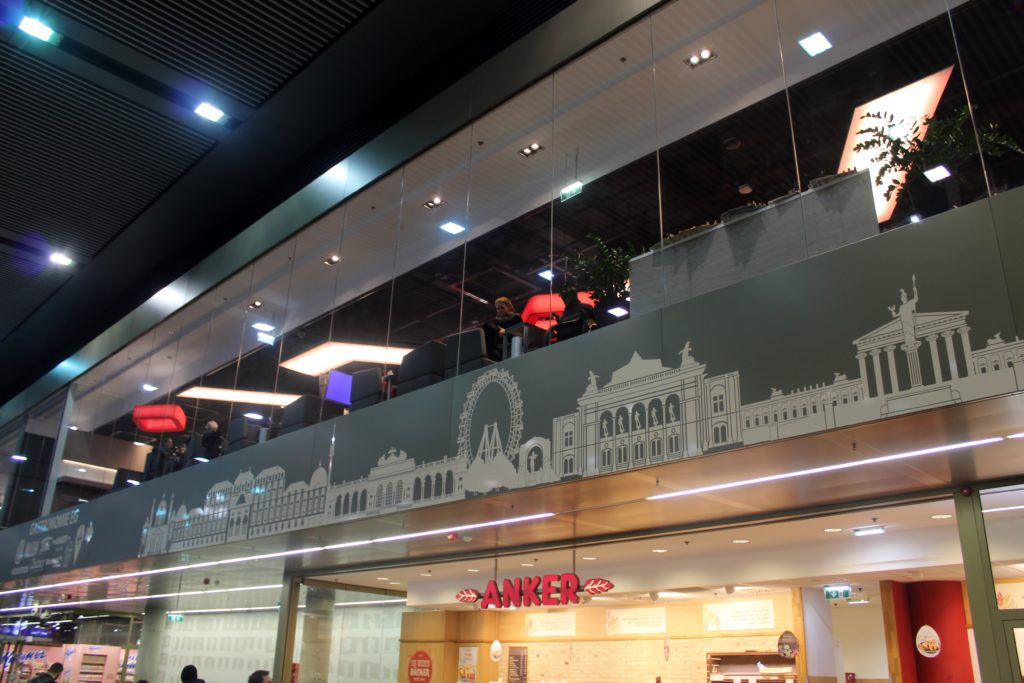 The lounge can be reached using the stairs or the lift. There are many signs for the lounge throughout the station building.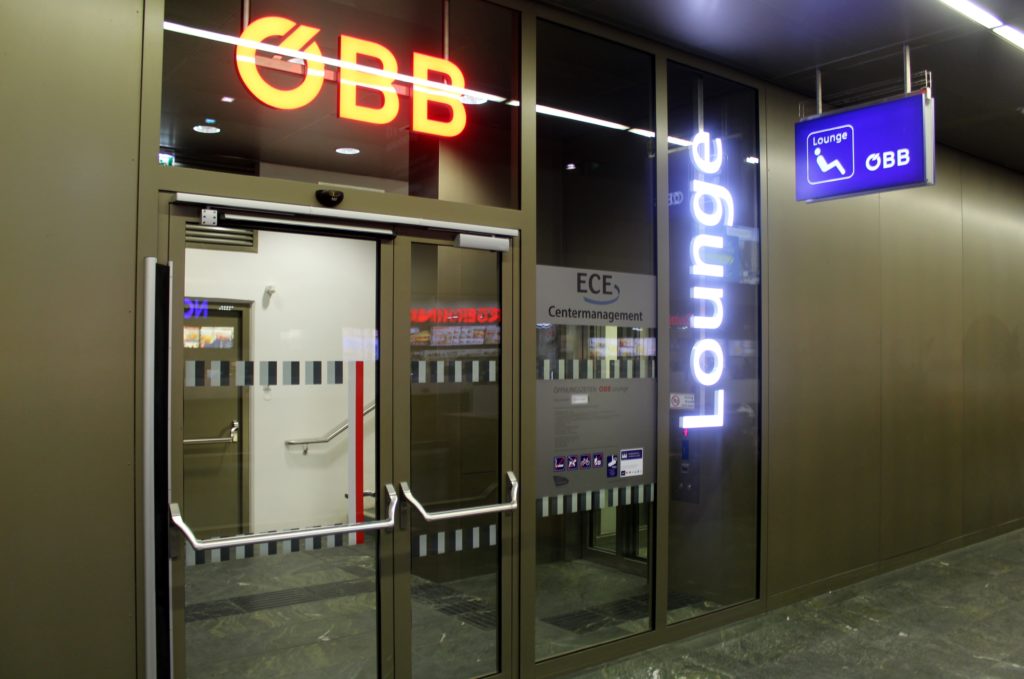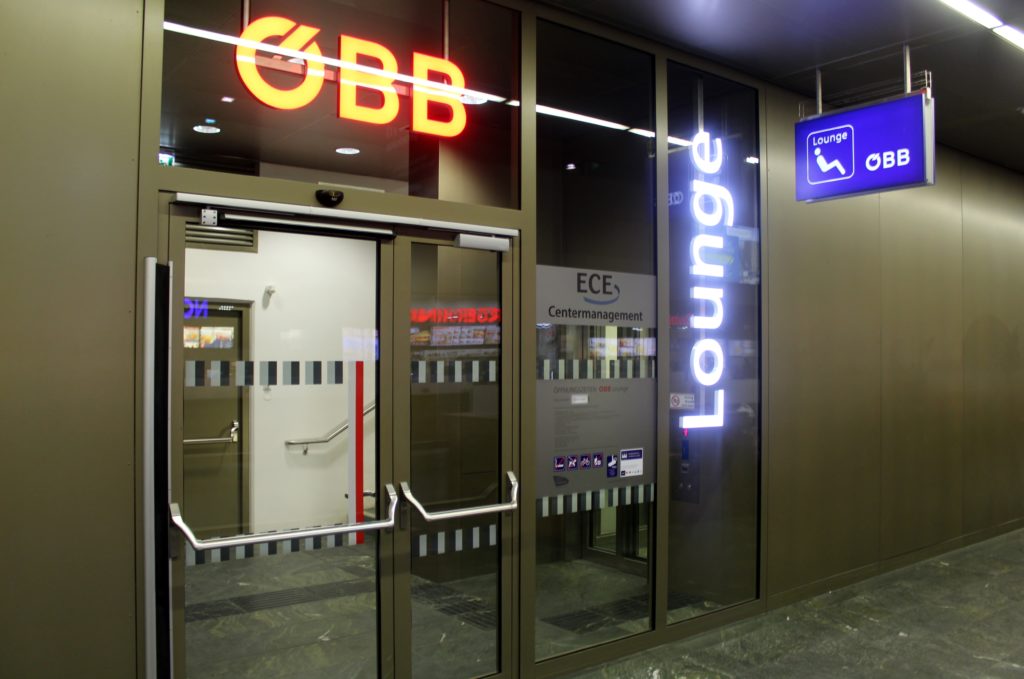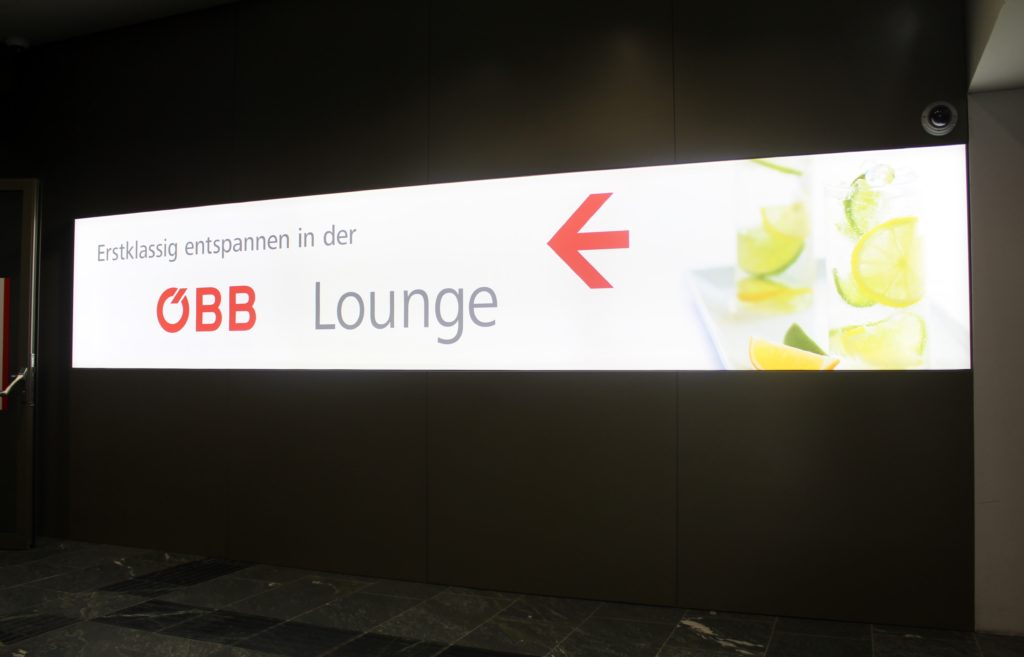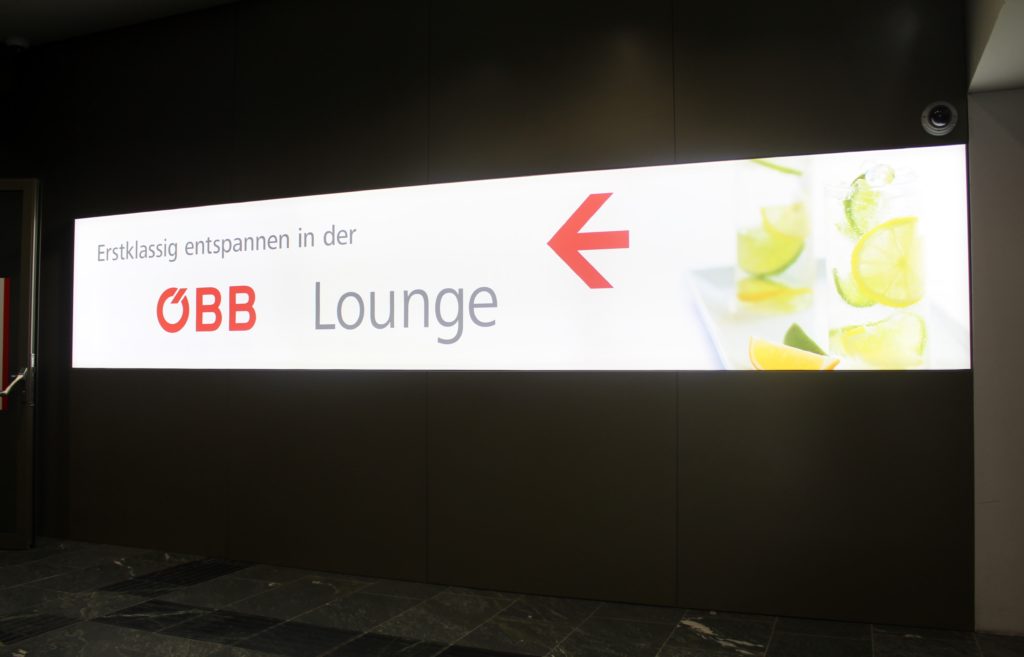 How do I get in?

Generally a first class ticket with ÖBB will get you in under the condition that the ticket is for a long-distance train or at a ticket value of at least 15 euro. There are also a few rail cards that give access as well as tickets for night trains.
The full list of cards, tickets and conditions is available on the ÖBB webpage.
Access is available from 90 minutes before the departure time of the train.
What's it like?

For a railway lounge the ÖBB Lounge at Vienna central station is a surprisingly decent place with a modern design with most of the interior in grey and with bright red lamps hanging from the ceiling, presumably in the same red colour and shape as the logo of the ÖBB.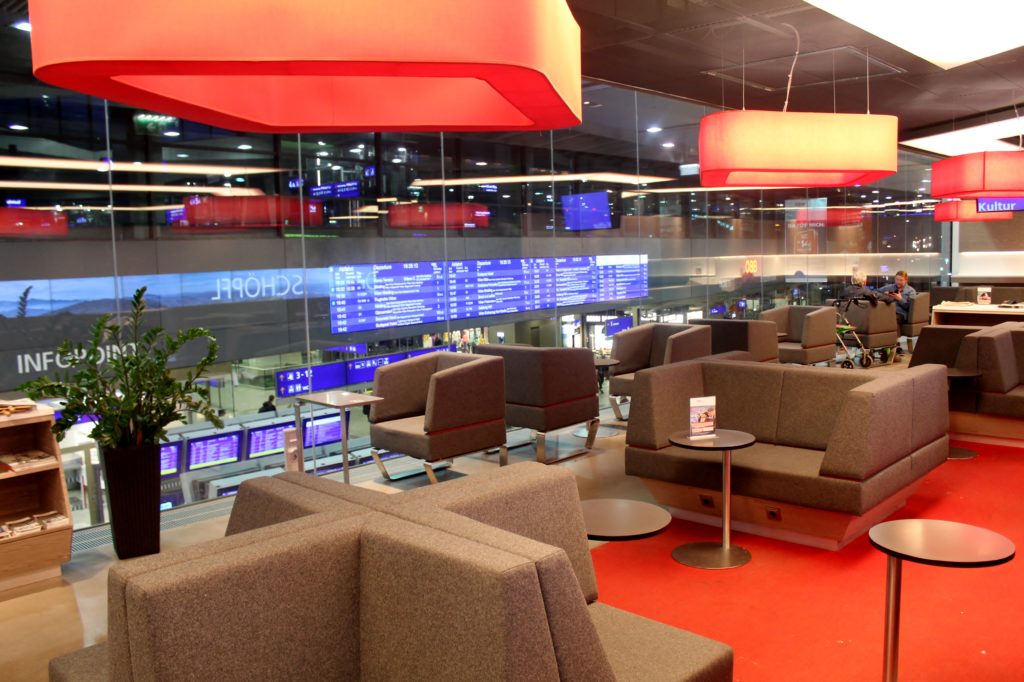 There is also a cool video wall showing moving photos of Austria, Vienna and the Alps in blue, white and grey. Very effectful.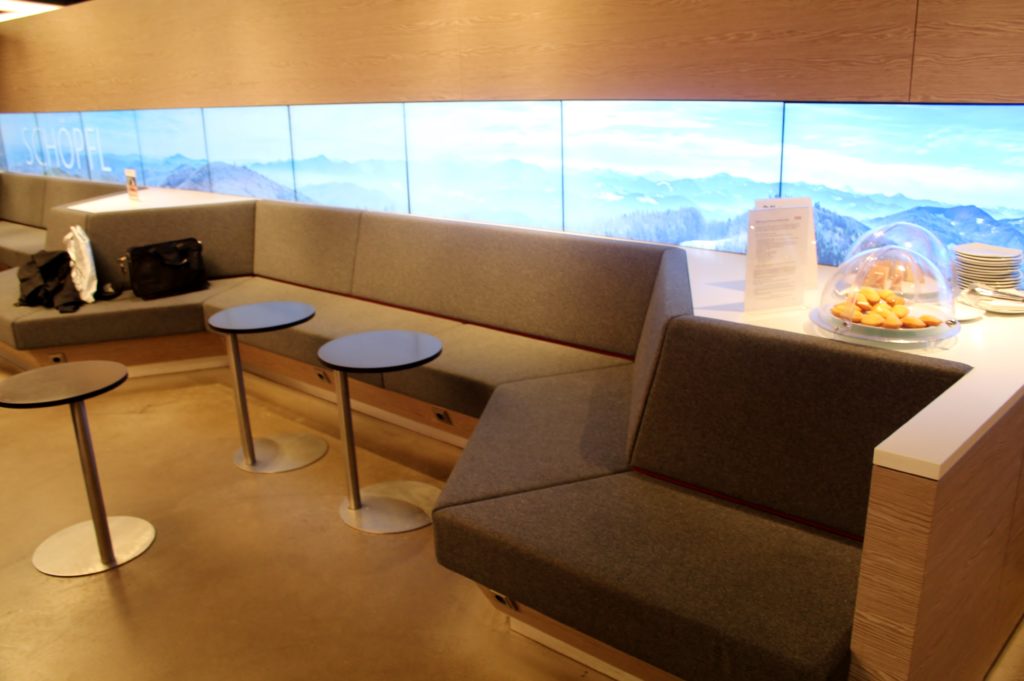 There is plenty of seating throughout the lounge with sofas and armchairs in grey and nearly all of them have power sockets. There is also a good view of the central hall where you can also clearly see the large departure board.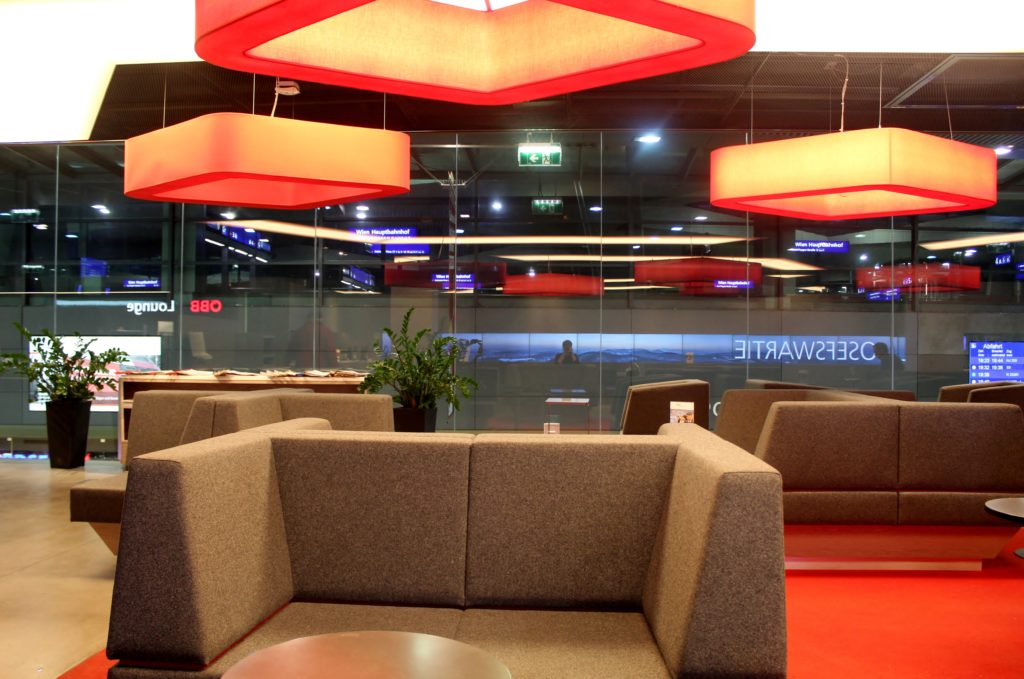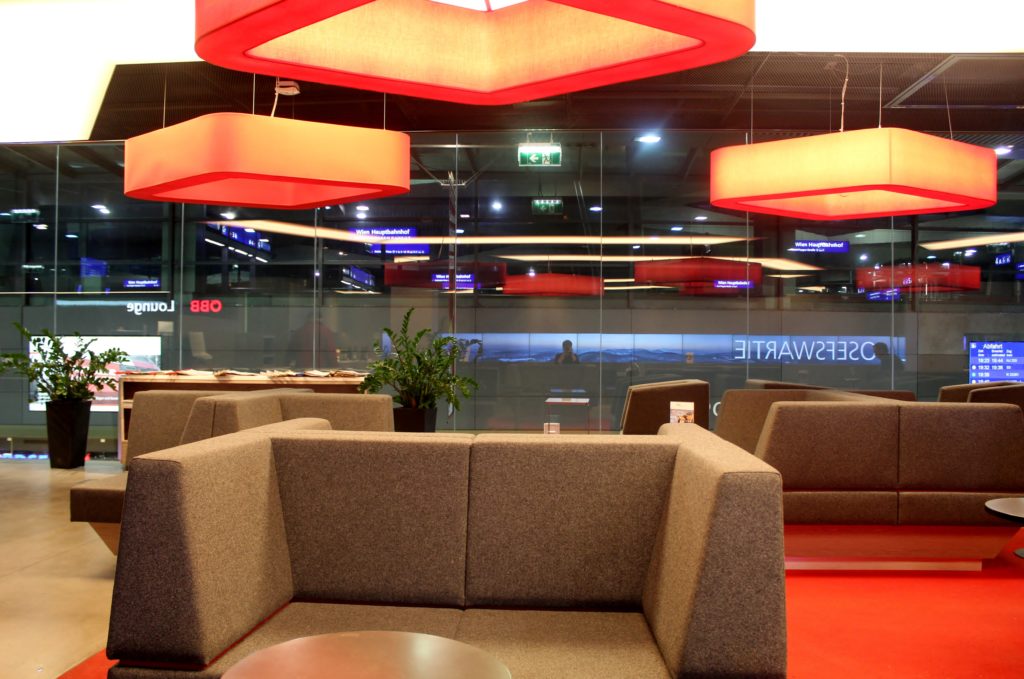 Food and drinks

Coffee, tea and various soft drinks such as sodas and juices are available for self service from the buffet corner. There is also a second coffee machine in another corner of the lounge.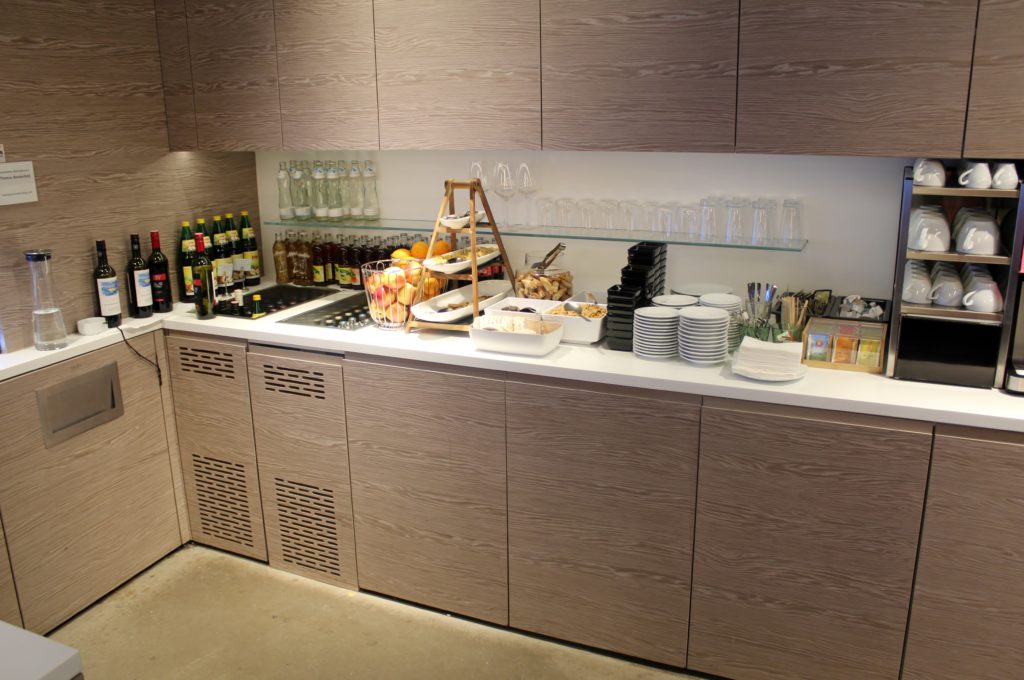 From 6 pm wine and beer are available for self
service with two reds and two whites and it is complimentary, which is quite unusual for a railway lounge.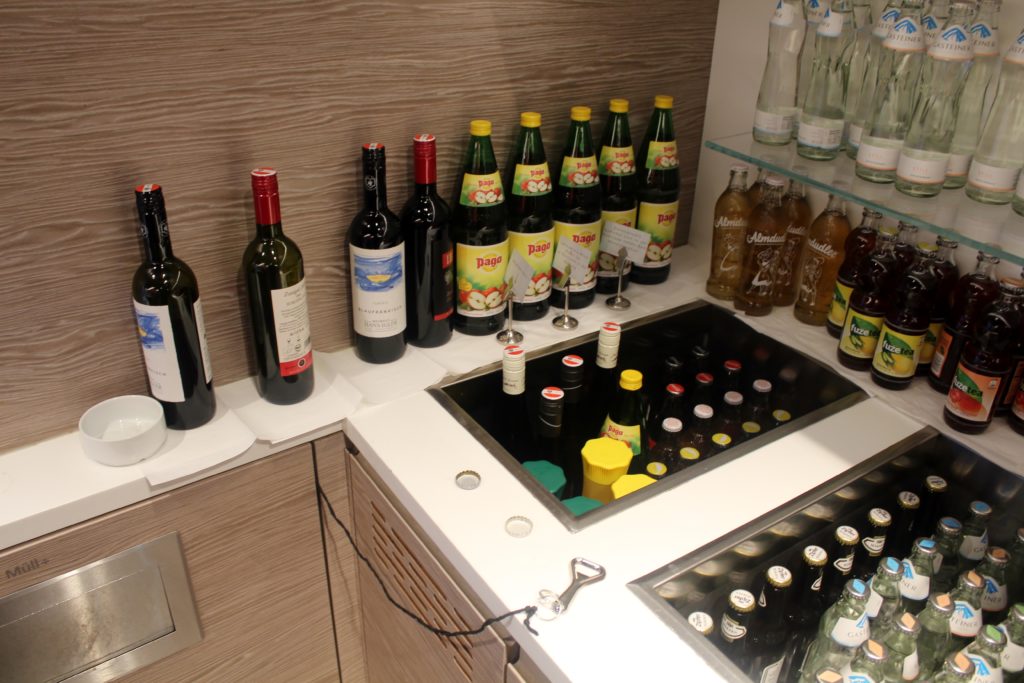 The selection of food (or rather snacks) is limited to cookies, cakes and biscuits, nuts and dries fruits. There are also some fresh fruits.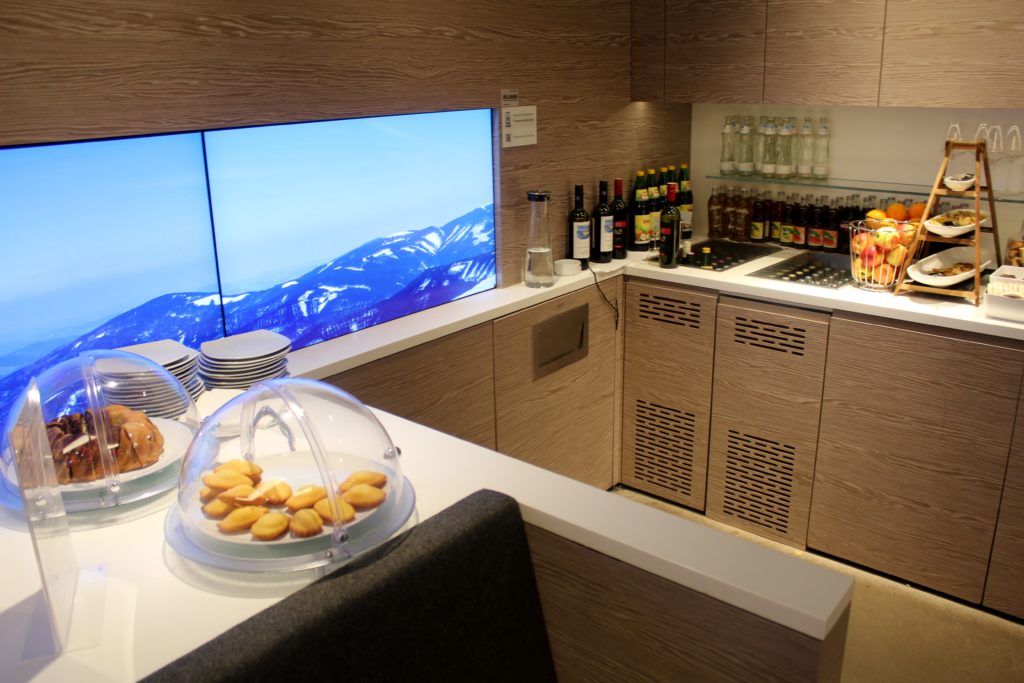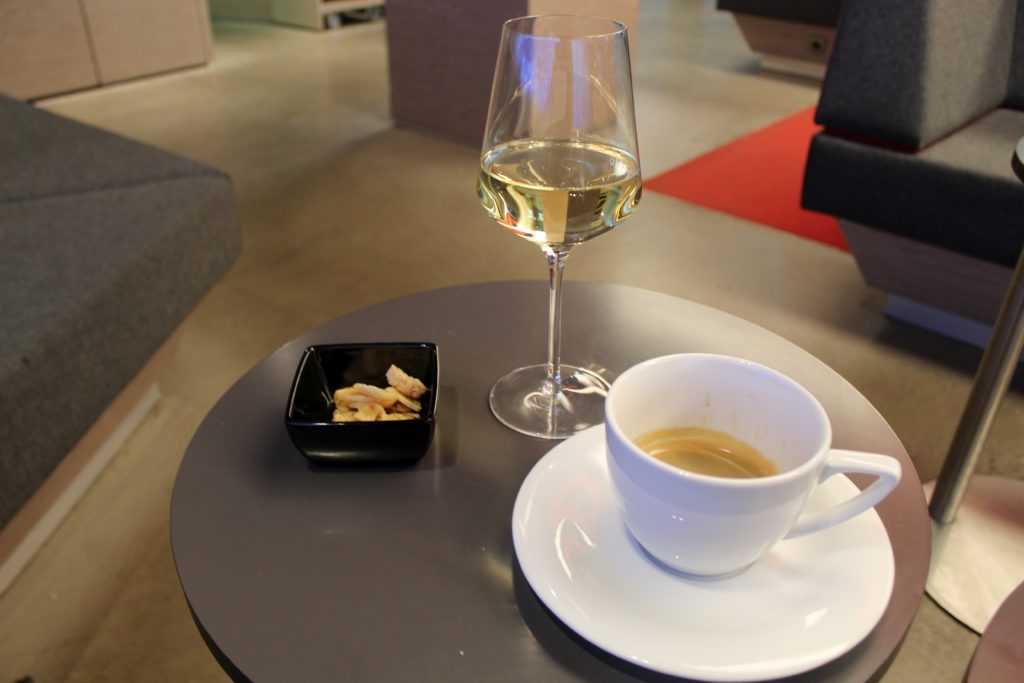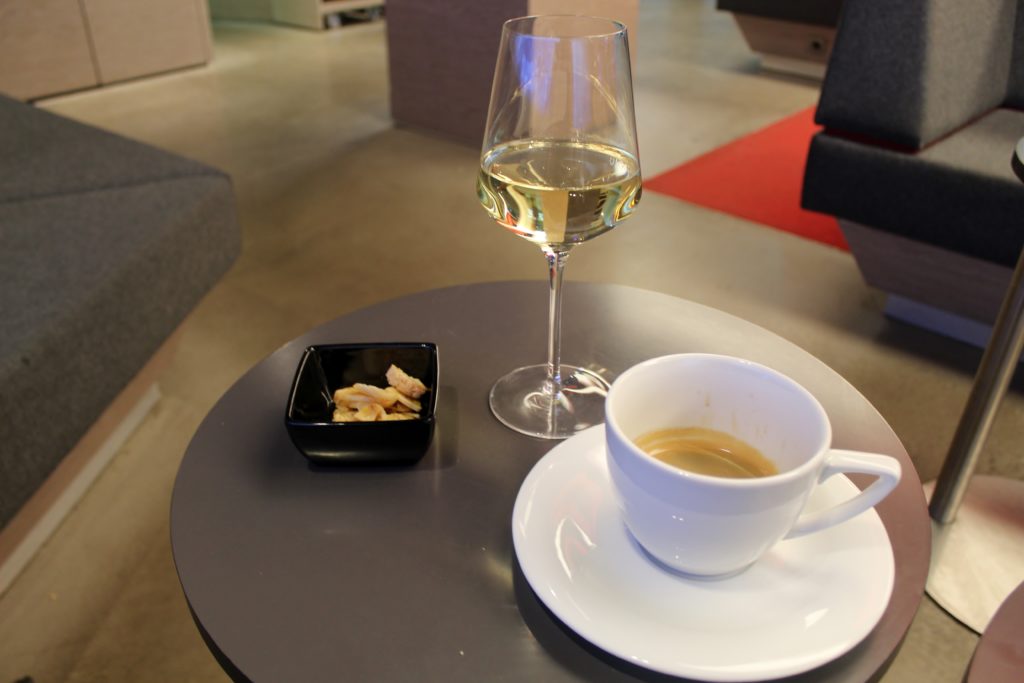 Facilities

There is free wireless internet available (no password needed) and a good selection of newspapers and magazines, although nearly all in German.
Restrooms are available inside the lounge.
At the reception desk the lounge attendant can assist with questions regarding tickets and timetables and also in some cases reservations.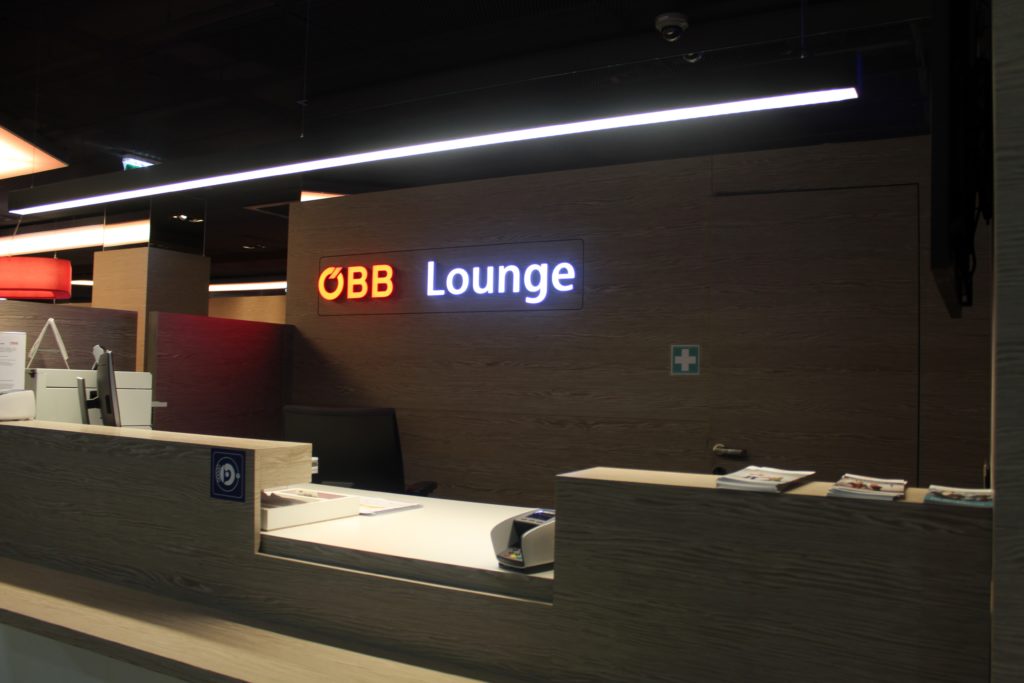 Final impression

A surprisingly pleasant lounge with a cool and modern interior and friendly staff, where you can even get a complimentary glass of wine in the evening. A nice way to spend an hour before a train.