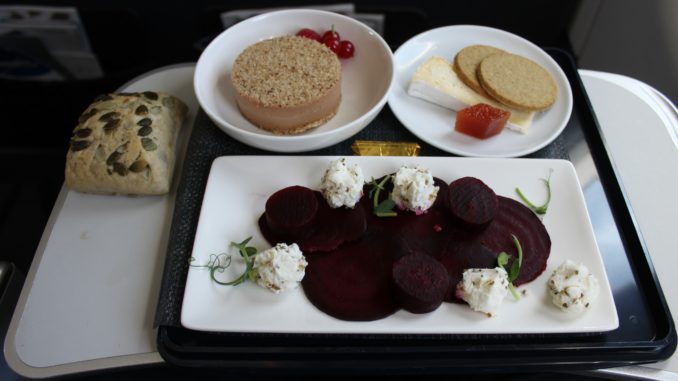 A review of the new inflight concept in Club Europe, British Airays business class on longer European flights with a new and much improved three courses meal with wines and champagne from large bottles.
Departure experience

As a British Airways Gold card holder I could select a seat free of charge already during the booking process. Check-in was also easy on the British Airways webpage and I had my boarding pass downloaded as a mobile boarding pass both to my tablet and mobile phone for easy passage at the airport.
Business class passengers and premium passengers have access to a fast track channel in Stockholm which was very quick. There is only one lounge at Arlanda terminal 2 used by all airlines called Menzies Aurora Lounge. A large cold buffet was available which also had a few hot items as well as a full bar service with wine and beer (both on tap though) and spirits.
The flight
Stockholm Arlanda-London Heathrow
British Airways flight BA 775
Departure: 13.30
Arrival: 15.15
Business Class
Airbus A321
Seat 01F

Proper boarding was offered 20 minutes before departure time with a separate priority lane for business class passengers and top-tier frequent flyers, which was properly enforced by the ground staff.
First impression

The flight to London was operated by an Airbus A321 with the new business class cabin onboard. The flight was almost completely full in both classes but at least the adjacent seat, 01D, remained free. I think I was one of a very few passengers in the entire cabin to get a free adjacent seat and definitely the only one to get my own row.
Newspapers are no longer offered at British Airways outstations, not even in business class, but they are available at a rack at the gate when departing from London. Also, the new Club Europe concept did not seem to include a pre-departure drink.
Punctual pushback with a scheduled flight time of two hours and 15 minutes, as always subject to air traffic restrictions from ATC in London.
Seat and cabin

The new intra-European seat and cabin concept was installed on the Airbus A321 which is quite elegant with its dark design and blue neon lighting effects. It does give a fairly good first impression when you come onboard. 2-2 seating in business class with a blocked middle seat, which has been replaced by a cocktail table. But of course this is nowhere near what you get in business class on longer flights.
Food and drinks

As we reached cruising altitude the inflight service commenced starting with the purser passing through the cabin with the menu, which also included the drink list. A nice touch on an intra-European flight which did not exist before. However although the drinks are listed on the menu, such as juices, soft drinks and spirits, the wines on offer are not.
A few minutes later a first cocktail was offered with some nuts. No real difference compared to before.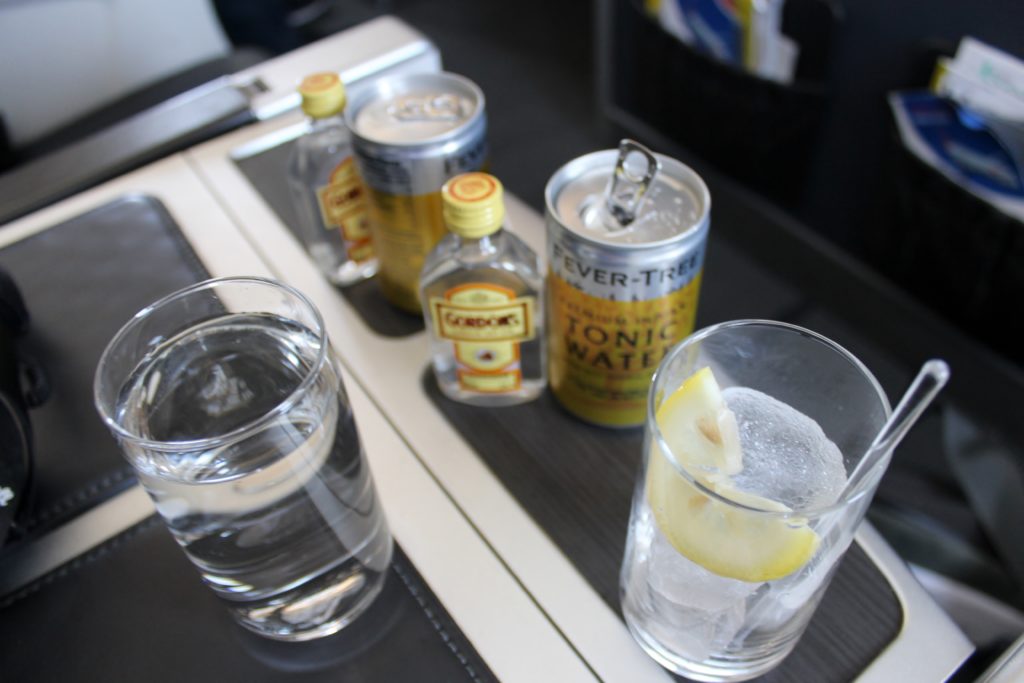 The meal tray was then handed out with the starter as well as cheese and dessert and this is where the new concept really started, a proper three courses meal with the starter and main course served separately.
The starter was a beetroot carpaccio with herbed goat's cheese. Quite tasty. Bread rolls were also offered from a basket. There are no cutlery on the tray so these have to be offered separately by the crew together with a napkin.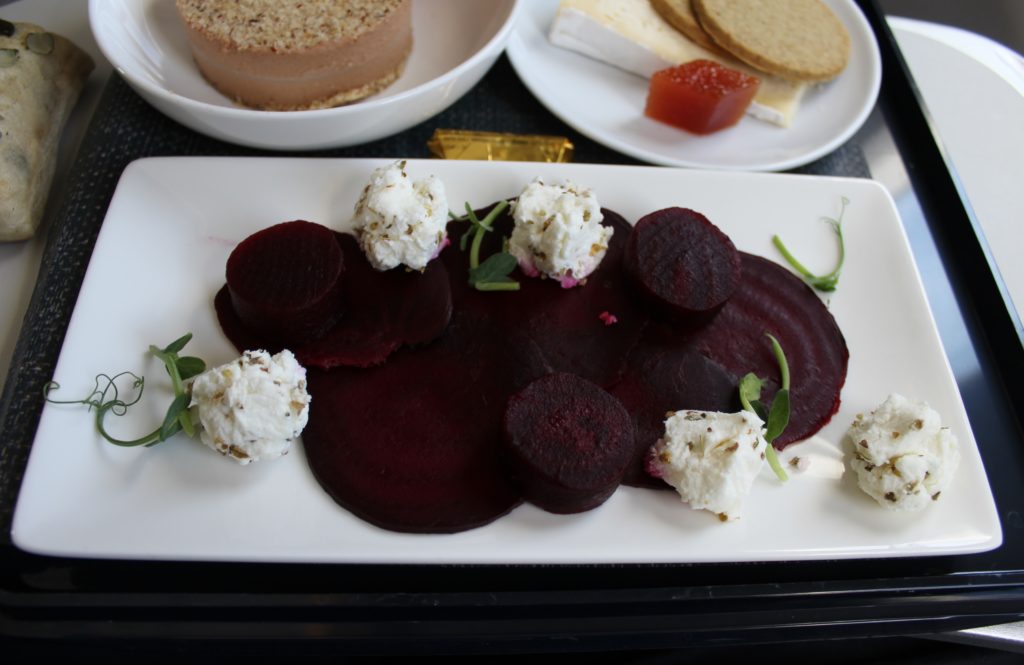 More drinks were then offered with wine and champagne, now served from large bottles which is another major change compared to the old concept.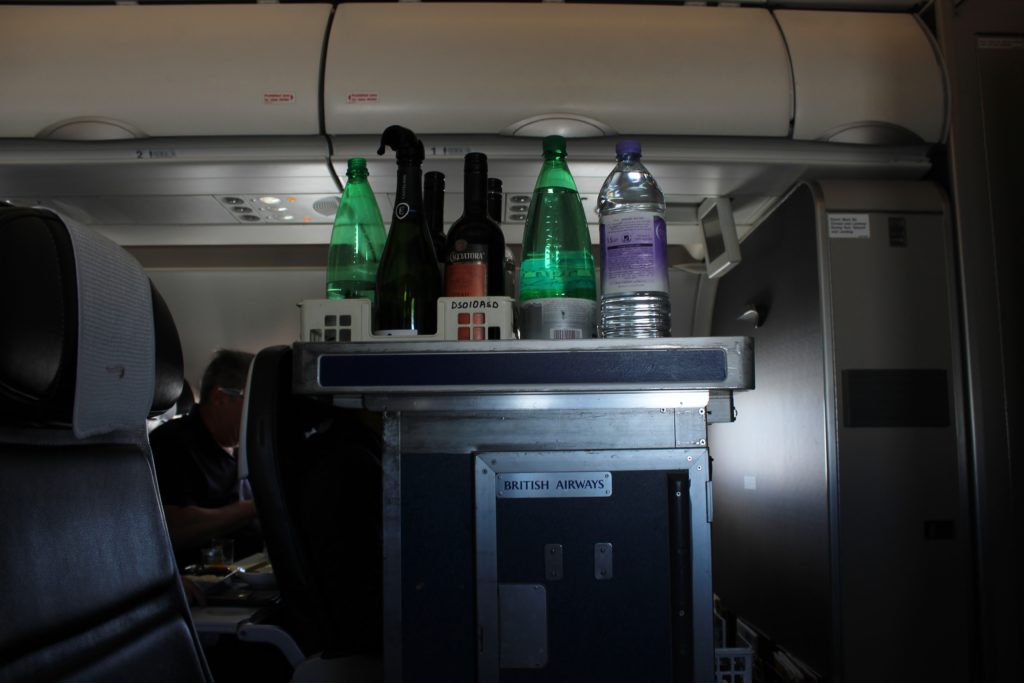 There were two red and two white wines. Unfortunately these were not listed in the menu but the cabin crew happily showed the bottles. The champagne was the Castelnau brand.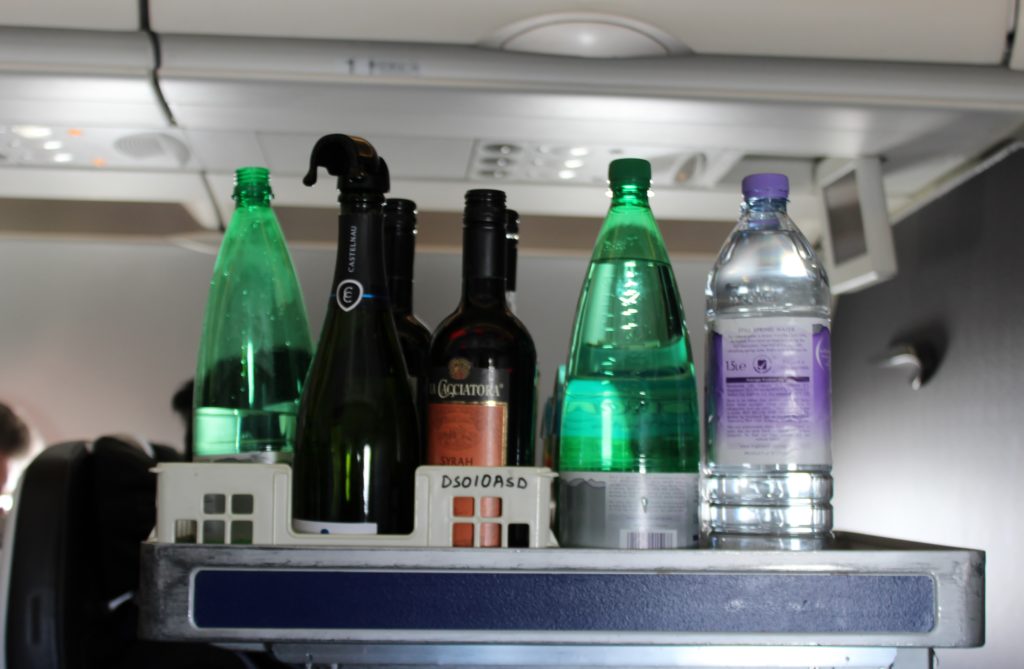 There were two choices of main course, another great improvement. The options were smoky breast of chicken with red pepper risotto and grilled courgette, or beef cheek with celery mash, turned vegetables and thyme jus. I tried the chicken with risotto which was surprisingly tasty but very heavy. I could not really finish all of it.
The cheese was a Somerset Brie with quince jelly and oat cakes. The dessert was a banana and milk chocolate hazelnut tower. Very nice.
Eventually, as the trays had been cleared, coffee and tea were offered, now in proper coffee mugs rather than the smaller coffee cups used before. More drinks were also offered, including more wine and different spirits.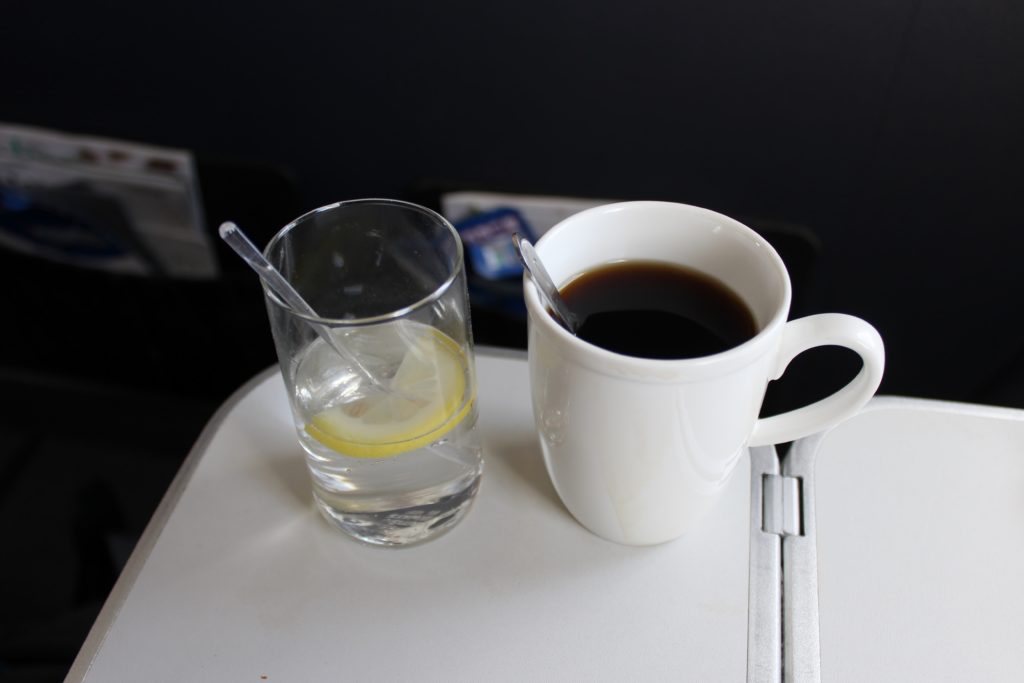 The service

Taking the meal concept aside the service itself was ok but a bit low-key and lacked some real enthusiasm. It was very much by the book with no small talk and no special recognition of me as a gold card holder. But in all fairness the business class cabin was nearly full and there were several passengers to serve.
Arrival experience

Ten minutes holding over north-eastern London but as we left Stockholm early we still landed according to timetable. As the weather in London was quite sunny we got a nice view of the city centre during the final approach.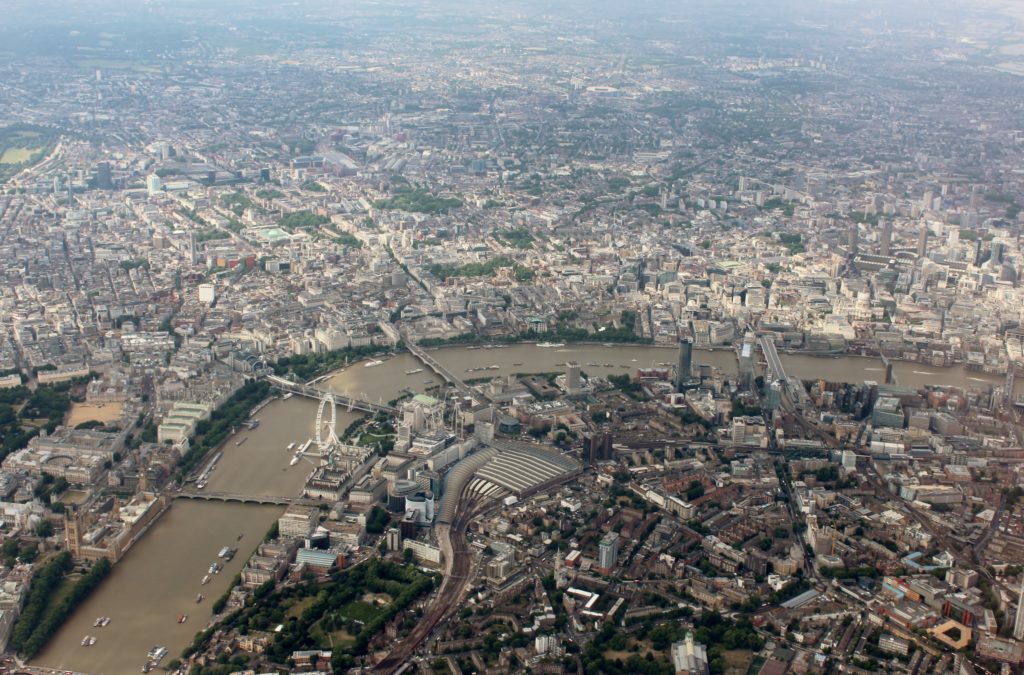 Final impression

Really impressed by the new Club Europe meal concept. British Airways have not been this good in many years. A three courses meal with the starter and main course served separately, two choices of main course and the wines served from large bottles. Very nice.