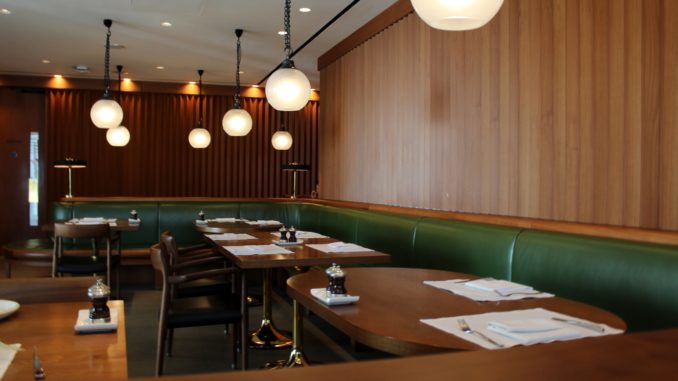 Back in the Cathay Pacific First Class Lounge at London Heathrow, my second visit to the lounge since it reopened after the renovation. This is in my opinion the best OneWorld lounge at London Heathrow terminal 3 and easily the best when it comes to the food options.
The lounge is accessible to First Class passengers with Cathay Pacific or another OneWorld carrier as well as OneWorld Emerald members, irrespective of cabin class as long as you fly on a OneWorld carrier the same day from the terminal.
Although the lounge can be fairly busy around 1-3 hours before the Cathay Pacific departures, it is in fact open from early morning (it usually opens at 5.30 am) until late evening (closing around 10 pm). If you visit the lounge just after one of the Cathay Pacific flights have departed you can almost have the lounge to yourself.
This time I visited the lounge around 1.30 pm, with the next Cathay Pacific flight not leaving until 5 pm. The lounge was nearly empty with just a handful of guests and we were only two guests in the a la carte restaurant, called "The Dining Room", which meant a swift and very attentive service.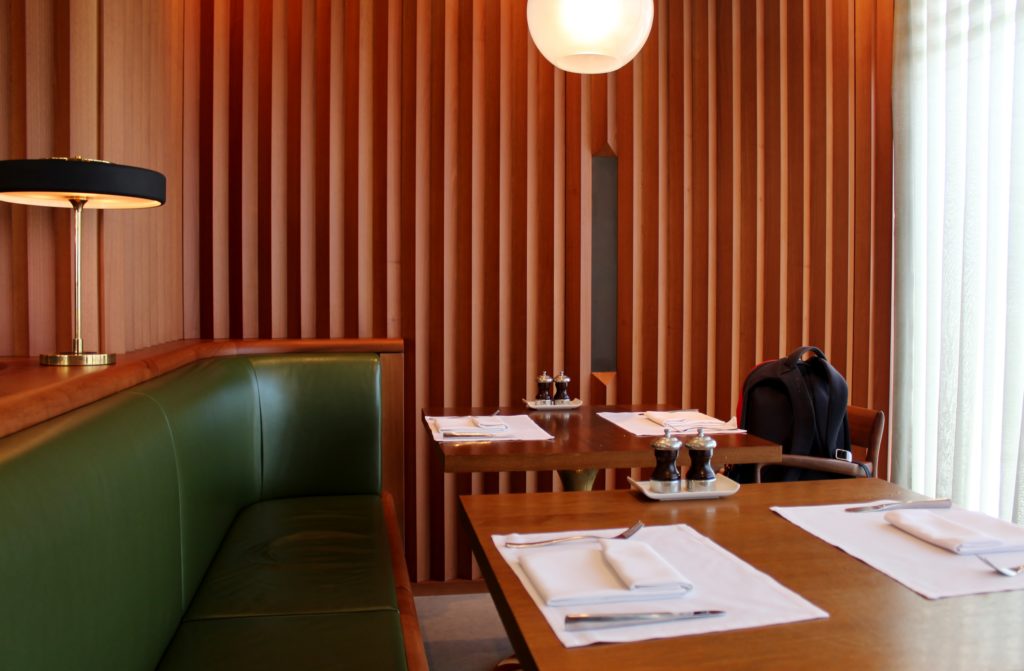 The a la carte restaurant is quite pleasant and has the same design as the restaurant in The Pier First Class Lounge in Hong Kong. You are invited to dine here as long as you have access to the first class lounge, in contrast to the British Airways Galleries First Lounge in terminal 3 where the a la carte restaurant is only available to passengers who actually fly first class.
I was greeted by the head waitress when I arrived and shown to an empty table.
I was handed the menu and asked if I wanted something to drink in the meantime while deciding what to eat. I asked for a glass of Sauvignon Blanc white wine. There is a cocktail bar in the business class section of the lounge and apparently there is no problem ordering a cocktail to the first class restaurant if you want something else, even if the drink or cocktail you want is not mentioned on the menu.
As I had not had anything proper to eat since breakfast I happily ordered a full three-course meal with a starter, main course and dessert.
There were four choices of starter and I went for the Teriyaki chicken salad, served with wasabi mayonnaise and grapefruit. With wasabi being one of the ingredients it was not surprisingly quite strong and spicy, but I enjoyed it.
There were three choices of main course on the menu. This time I tried the pan seared chicken breast with creamy mashed potatoes, roasted endives and red wine jus. The presentation left a bit to be desired and overall I think they are much better at their Asian dishes in the first class restaurant, at least based on my previous experiences. But it actually tasted better than it looked. I was also offered a refill of the white wine.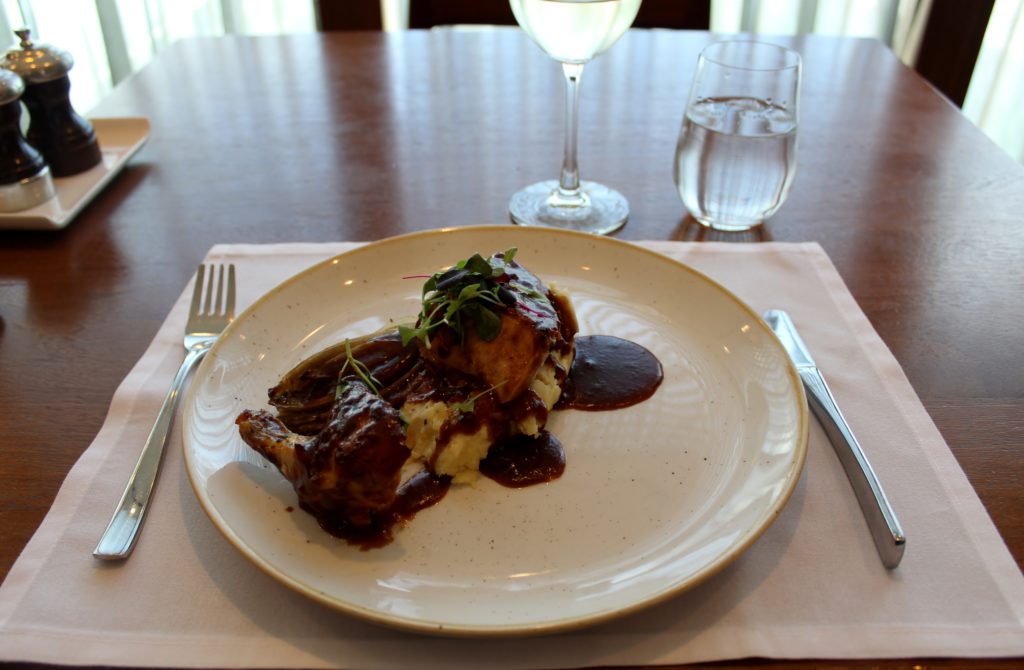 They also have a number of "Chef's specialities" available to order on the menu. These are more suited to passengers who want a quick meal rather than a full two or three courses one. Among the dishes available are Angus Beef Burger and Wonton Noodles in soup.
There were several different dessert options available including an artisan cheese board, two different desserts and strawberries with cream. I decided to give the vanilla panna cotta a try, served with summer berries. I also ordered a double espresso to finish off.
After the lunch I moved out to the main lounge to have a seat by the window with a second cup of coffee. The Cathay Pacific First Class Lounge does not only have the best food of the OneWorld lounges at Heathrow terminal 3, it also offers the best view, without competition.
Overall the service was friendly and attentive and of course being only two guests in the restaurant certainly helped. The full three-course meal took about 40 minutes to finish, so they do keep a fairly good speed as all guests obviously have flights to catch, but naturally you can to some extent decide yourself if you want a slower meal service. The staff have probably been told to be efficient so guests should not have to wait too long.
The food also kept a good standard, but their Asian dishes tend to be better than their Western ones. The main drawback is the wine list. Although you can get champagne (with two different ones to choose between) and a selection of wines, they are overall not quite on a first class level. You will usually find a better selection in the British Airways Galleries First Lounge nearby. But on the whole I am happy and will happily come back again in the future.