The Menzies Aurora Lounge at Stockholm Arlanda airport, the main and only lounge in terminal 2, is to be refurbished. It will also get a new entrance. There is a sign in the lounge informing about the construction work and the changes and you can also see the work being carrier out outside the lounge.
The new entrance is a great improvement as it means you will no longer have to pass through the O'Learys restaurant getting to and from the lounge. And since the current entrance will permanently close it will probably significantly reduce the noise level from the restaurant. It can in fact get rather noisy in the restaurant, and hence also in parts of the lounge, especially in the evenings.
Instead of passing through the restaurant lounge guests will use a bridge which is currently being constructed outside the lounge, right above the check-in desks. And if you look through the window you can actually see what it will look like.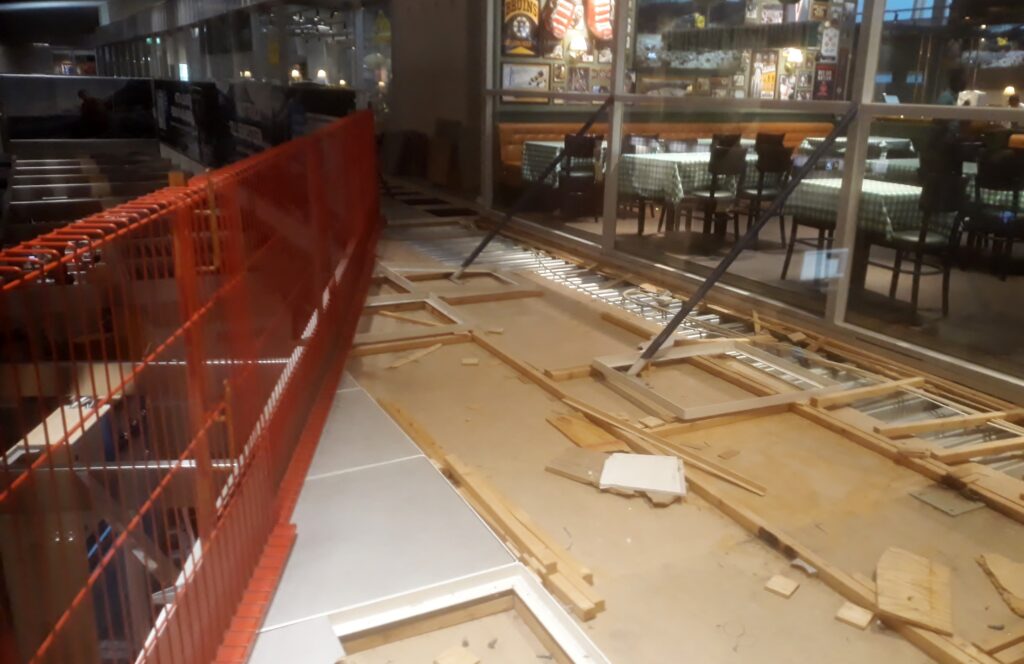 According to the sign they will also upgrade the flooring, the furniture and other things. Although the lounge is not in a bad condition some parts of it are starting to get rather worn.
The Menzies Aurora Lounge is the only lounge in terminal 2 and is used by all full-service airlines operating at the terminal such as Air France, KLM, British Airways, Iberia, Czech Airways, Aeroflot and Finnair. It is also possible to pay to enter and to use various lounge cards such as Priority Pass.