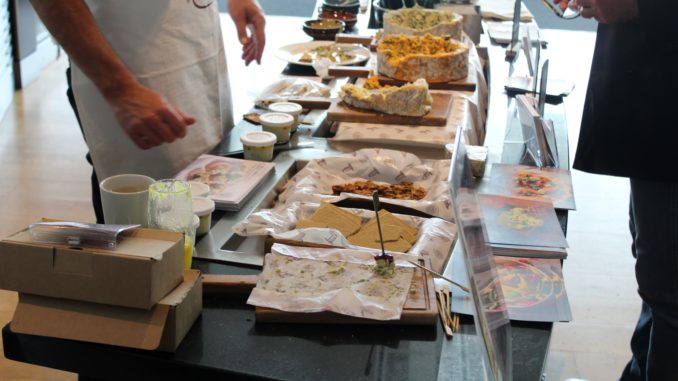 Over the past months there have been many happenings in the British Airways Galleries First Lounge at London Heathrow terminal 5. Whisky tasting, vodka tasting, Rioja wine tasting, scent consultation and even the chance to test the latest Samsung gadgets.
This is a great aspect of the Galleries First Lounge which really makes the lounge stand out. And it is obviously fully optional to visit whatever pop-up stand is available at the moment and the company exhibiting there will never proactively push their products and services to visiting lounge guests, which is probably a prerequisite to even be there.
This afternoon cheese tasting is offered in one of the bar areas in the lounge. A nice selection with the chance to also get some consultation.