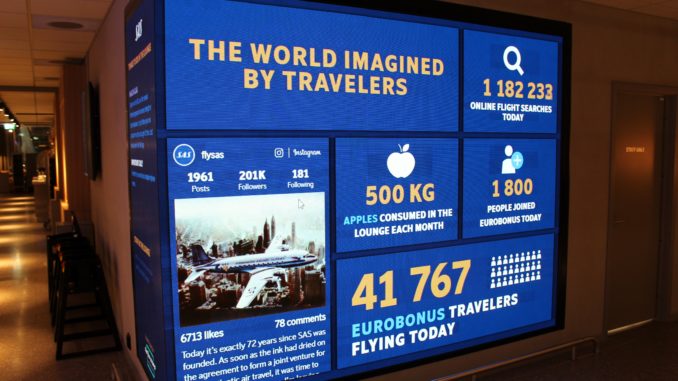 No, I did not think I was, but sometimes it is hard to imagine just how many of us there actually are.
This screen is a nice feature in the new SAS "Next Generation" domestic lounge at Oslo Gardermoen airport. The screen is available on the immediate right after the entrance and the automatic gates.
And well, based on the screen 41766 other EuroBonus travellers are out flying today.
According to one of the reports from SAS there were on average 816 flights per day in 2017. This would mean that there are on average 36.51 EuroBonus members on every flight. That sounds like a lot. And presumably frequent flyers from other Star Alliance member programs are not included in these numbers.